Cleanliness
The newest technology available in cleaning and pollution control allows us to wash and dry our product, rendering it free from all contaminants. Our process is clean and environmentally safe.
Why should you use clean material?
There are many benefits to melting cleaned and dried material. Less slag, smoke, porosity, variability, and inclusions occur during the melting process. Clean material eliminates unwanted tramp pick-up from cutting oils and fluids as well as spitting from trapped moisture. Improved density and simpler handling greatly increase efficiency by allowing for faster furnace charging and tap times plus reducing the space required to store your raw materials.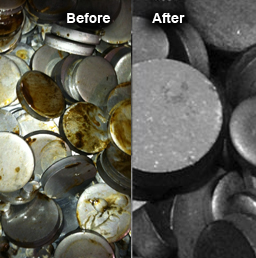 ---
Segregation
Our quality system begins at the original generators facility, where materials are segregated in small containers. Using bar-coded tags, a sophisticated computer system tracks each box of material completely through our receiving, processing, and shipping departments to ensure that every shipment conforms to your specifications!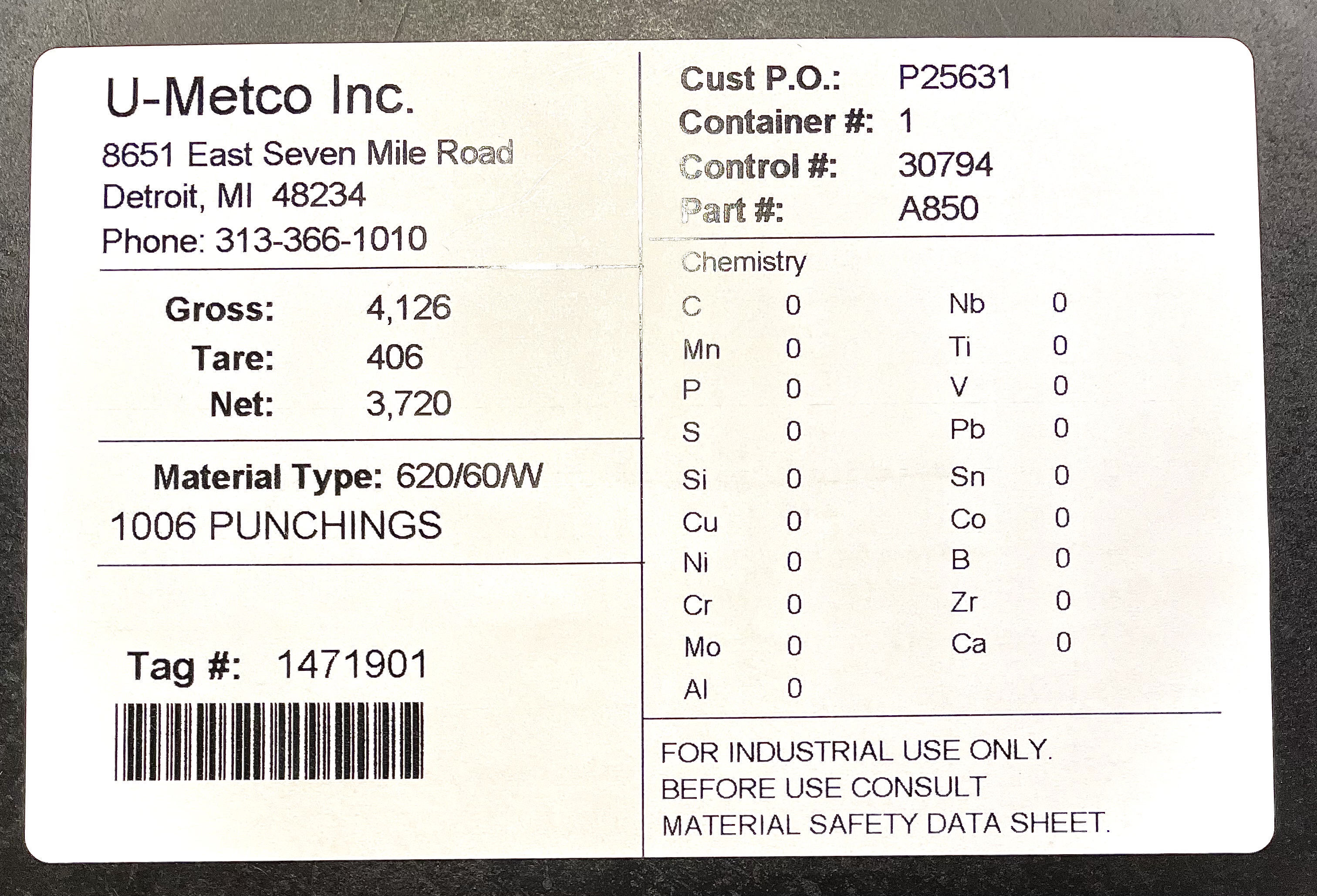 ---
Packaging
We offer many packaging options specifically designed to be cost-effective and to eliminate extra handling at your facility:
Steel Drums: cleaned and sturdy
Gaylord Boxes: tri-wall cardboard, convenient and efficient
Steel Tubs: returnable, variety of sizes
Drop Bottom Boxes: for use with material handling stand
Super Sacks: allows for easy overhead handling and discharge
Bulk: we will load loose into dump trucks
Custom: by arrangement